Optimize your complete website for SEO would be very difficult if you do it manually. But with the right procedure and method results are rewarding. There are so many free and paid website SEO Checker tools available. You can opt for any of the tools to get a precise SEO report that will help you achieve the 1st-page ranking in search engines.
Let us know what comes under on-page and off-page SEO:
On-page SEO
Title, description, content, page, URL, h1, h2, h3 tags, meta tags, images, permalinks, placement in the meta tag, title length/ post title length, keyword stuffing in the description, page load time, sitemap, robots file, final SEO score, google analytics, etc.
Off-page SEO
Inbound links, outbound links, indexed links, related and opportunities keywords, keyword difficulty, URL, domain authority, domain age, Alexa rank, majestic trust flow, and citation flow, social share, link building, content sharing, etc.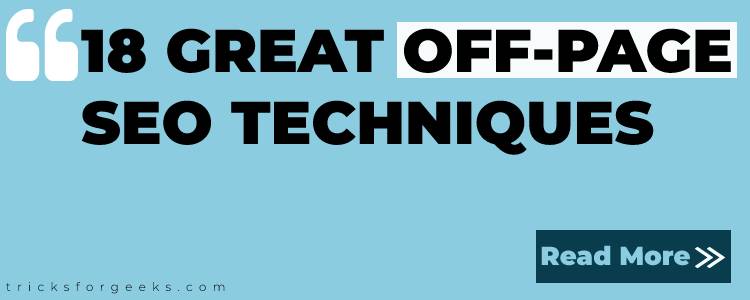 The Best Website SEO Checker Tools
Sitecheker Pro
Sitechecker pro is one of the best on-page SEO checker tools. From this site, you can get a free on-page SEO audit report and can find errors in technical SEO for specific URLs. Here you can check titles, descriptions, H1 to H6 tags, Size of the page.
This site Navigates through pages, websites, and types of issues easily due to intuitive design. This is the best way to look at the parameters and improve your web presence.
SEOptimer
SEOptimer is one of the best website SEO checker tools. It tests more than 100 metrics in SEO, Security, Social, Performance, Usability, and provider overall score. It provides a simple report of any website's SEO standing.
This platform also provides do-it-yourself SEO steps to improve any website's ranking and overall Off-page and On-page SEO. Here you can get a list of improvement recommendations. The auditing tool crawls the entire website similar to how a search engine bot would crawl it to analyze it.
You can use SEOptimer as an extension in Chrome, Firefox, and Opera web browser.
SEO Site Checkup
SEO Site Checkup is one of the best website SEO checker tools. This tool provides users with access to the site's SEO ToolBox. The ToolBox is a package of analysis and monitoring tools that all address SEO issues to increase rankings and attract more website visitors. It has many factors including common SEO issues, Server and Security, Speed optimization, Mobile Usability, Social Media. It's the best way to look at those parameters and improve your web presence.
The platform evaluates the entire website instantly and offers weekly reports on more than 30 variables that influence search rankings. This website offers a 14-days trial period.
Ubersuggest
Ubersuggest provides a lot of features that are usually only found in premium SEO tools, But it is 100% Free and it gives detailed data on keyword difficulty, monthly search volume, and also a list of suggested keywords that are based on the keyword you typed in.
It shows the comparison between x and y keywords. In my opinion, Ubersuggest is the only tool that specifically bubbles up X vs. Y keywords.
https://app.neilpatel.com/en/seo_analyzer/
SEObility
SEObility crawls you website and finds search engine optimization issues like Slow loading pages, Blocked Pages, Sitemap Problems, Technical SEO issues, and more. This type of data can get from paid SEO tools, But this is nice that SEObility gives you this data for free.
Content Report is the best feature for SEObility.
This report provides you a list of pages that have content-related SEO issues.
https://www.seobility.net/en/seocheck/
Woorank
WooRank is a free website SEO checker tool. This tool helps to audit your site to find critical SEO issues and tracks keywords and create easy-to-read reports that will showcase your SEO strategy. This platform reviews your site through Google's eyes to give you a clear report of your Off-page and On-Page SEO standing.
Woorank's in-depth site analysis helps marketers reveal opportunities for optimization and improvement. This analysis takes into account the performance of existing SEO initiatives, usability, social media, and more
Price
Free 14 days trial, then $49/month for a Pro Plan or $149/month for a Premium Plan
Website SEO Checker
Website SEO checker is a tool that provides a report for Onpage and Off-page SEO analysis. Website SEO Checker is not only the SEO checker, it is domain authority checker, backlink checker, website traffic checker, Toxic Backlink Checker, Plagiarism checker, keyword density checker, Google index checker, Bulk Alexa rank checker, page authority checker, etc.
SEMrush
SEMrush is not completely free but offers a trail to experience their service. SEMrush is the best marketing toolkit, packed with everything you need to track, improve, audit your site.
Here, you can do Keyword research, competitor research, site audit, brand monitoring, on-page SEO, backlink audit, social media tracker, traffic insights, content analyzer, social media poster, and many more.
https://www.semrush.com/features/on-page-seo-checker/
SEO Tester Online
SEO tester online is a website SEO checker tool that provides an overview of your website and it shows the SEO score of the web page and analyzes the base, content, social, and speed of the website.
Alexa
Optimize you content using Alexa's on-page SEO checker.
The features of Alexa SEO analysis are to check technical SEO, Prioritize SEO, find competitor keywords, find buyer keywords, optimize on-page SEO, evaluate backlinks, analyze search traffic, find SEO competitors.
https://try.alexa.com/marketing-stack/on-page-seo-checker
Spotibo
Spotibo analyzes your entire site, not just a single page, Here you can find duplicate content of your website, error pages, wrong anchor texts, redirect chains, and much more. For a well SEO analysis, it is important to get a full view of the entire site, not just one page.
Spotibo offers a free SEO analysis of up to 500 web pages.
Follow few clicks to make your on-page analysis done.
Analyze dozens of SEO problems automatically
Save hours of your time
Handle complex websites
Find any SEO issues
Get access for your whole team
Use your smartphone
https://spotibo.com/seo-analyzer
SE Ranking
SE Ranking is one of the best website on-page SEO checker tools. This website provides a detailed and comprehensive analysis of the page and saves time.
The analyzed parameters of the SE Ranking are
Domain characteristics, Title and Meta, page's URL Structure, Index Status, Content Analysis, Image Analysis, Page load optimization, Keyword Density, Usability, and technical analysis, and more.
https://seranking.com/on-page-checker.html
Rankwatch
Tank watch SEO analyzer gives you a complete site analysis report that will help you to create better SEO Strategies and attain improved search engine visibility.
The report SEO provided by this website SEO Checker highlights the SEO issues in your website and gives suggestions for the errors that need your urgent attention.
https://www.rankwatch.com/tools/web-analyzer.html
SEO Webpage Analyser
Analyze your pages and make them better with SEO webpage Analyser.
This is one of the tools that they have built that enables you to take a snapshot of a page to see how it can be improved.
Because they have created this Free version that analyzes a page at a time.
http://www.seowebpageanalyzer.com/
Screaming Frog
Screaming Frog is the best SEO spider tool. This SEO spider is a website crawler that helps you to improve on-page SEO, by extracting data and auditing for common SEO issues. This site crawls both small and very large websites efficiently.
Lastly these all are few good website SEO checker list that will help you i your SEO analysis. Use them to get effective result.
Spread the word! ?
Check Out: 11 ADVANCED SEO TECHNIQUES THAT WILL LEVEL UP YOUR ORGANIC RANKING [CHECK NOW]