What is Graphic Designing?
Graphic Designing is the art and practice of planning and projecting ideas and experiences with visual and textual content. Graphic design communicates certain ideas or messages in a visual way.
These images might be as simple as a corporate logo or as complicated as website page layouts. Graphic designers produce visual representations of ideas by combining symbols, images, and text.
They create visual compositions using typography, visual arts, and page layout techniques. Common applications of graphic design website includes corporate designs (logos and branding), editorial design (magazines, newspapers, and books, wayfinding or environmental design, advertising, web designing, communication design, product packaging, and signage.
Graphic Design Basics
In order to better understand graphic design, it is necessary to be aware of the aspects and principles that make up the design. Elements are used in conjunction or opposition with each other to create visually striking and impactful designs.
These graphic design elements include:
Texture
Form
Line
Shape
Size-Space
Colour
Types Of Graphic Design
Graphic design offers opportunities and options for individuals of almost any interest.
Some of the most notable modern-day graphic design examples stem from advancements in technology. Here's a glimpse of some of these types of graphic design.
Graphic design offers opportunities and options for individuals of almost any interest.
Some of the most notable modern-day graphic design examples stem from advancements in technology. Here's a glimpse of some of these types of graphic design:
Website design involves creating engaging and intuitive web pages for users. This includes overall layout, color scheme and navigation.
User experience (UX) design is focused on ensuring a website or application is easy and satisfying to use. These designers emphasize value, usability, adoptability and desirability.
Motion graphics design—or animation—brings visual elements to life through special effects, TV shows, video games and movies.
This graphic design, video editing, and web development software has become a standard in the graphic design industry essential tools for Graphic Designers
Laptop
Desktop
Monitor calibrator
Reliable Hard Drive
Graphic tablet and stylus
High res monitor
Creative Software
Antivirus Software
Best Free Graphic Designing Websites
Vectr is a free graphics program that allows you to create vector graphics in a simple way and bring your ideas to life.
Why to choose Vectr:
Best for professional vector graphic creativity
Somewhat like a slim version of Illustrator
Easy vector graphic editing
Initiative operating interface
Multiple Layer arrangement
Free Online
Create mockups and infographics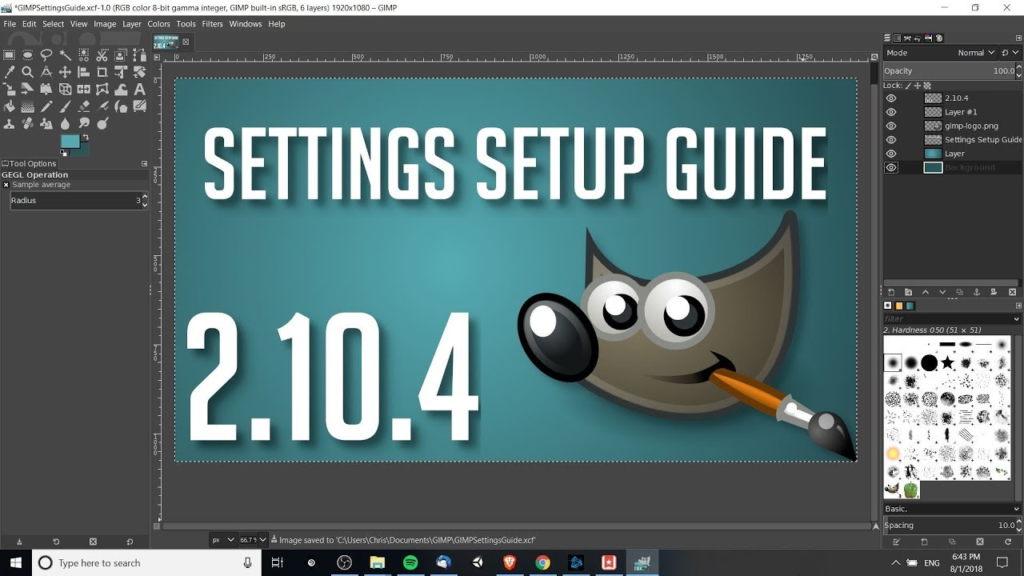 The free and open-source image editor

GIMP, It's one of the best graphic designing tools which has all graphic design features but with a steep learning curve

Why GIMP
Create an animated picture and make a gif.
Layer system
Make a mirror image
Multi-language
Extract any shape from a photo
Blender is a free and open-source 3d animation toolkit. It supports the completion of the 3D pipeline—modeling, rigging, animation, simulation, rendering, compositing and motion tracking, video editing, and 2D animation pipelinBlender is the most advanced graphic design editor available for Linux, Windows, and Mac. Apart from only graphic design it delivers a lot more than that. It is also an excellent 3D graphic design tool. As an Open Source software, Blender shares open-source passion and spirits and offers the most powerful features.


Why Blender
Graphic Modelling
Fully support 2D, 3D
Create a human head
Curve Modelling
paint bump maps
Make animations
Create game assets
Inkspace is an open-source vector graphics editing tool for Windows, Mac, and Linux that is similar to Adobe Illustrator, Corel Draw, Xara X, and Freehand.
Inkspace is a powerful vector editor with excellent SVG integration.
Features of Inkspace:
A pencil tool is used for freehand drawing, a pen is used for drawing straight lines and creating Bézier curves, and a calligraphy tool is used for calligraphic strokes and freehand drawing.
Rectangles, polygons, stars, ellipses (arcs, circles, and segments), and spirals can all be drawn with shape tools.
Easy of Documentation
Stylish objects
Text tool for full-on canvas and multi-line text editing
Krita is an amazing free, open-source vector graphics editor that specializes in digital painting and illustration.
In the VFX industry, it's primarily used by comic book designers, illustrators, concept artists, matte and texture artists.
It's compatible with some of the most popular Linux distributions, Mac OS X, and Windows operating systems.


Why Choose Krita
The software also allows graphic designers to draw smooth patterns and vanishing points with ease, and present a multitude of other design features.
Layer masks
Layer Management
PSD support
Brush Engines
HDR support
A resource manager

Gravit Designer is a full-featured free, open-source vector design toolkit from the Corel Draw.
The app is available for Windows, Linux, macOS, and web browsers.
It's perfect for assignments like icon and graphic design projects, and illustrations, animations.


Features of Gravit Designer:
A pixel-perfect layout design featuring powerful grids, auto-layouts, and anchors
Blending modes, multiple borders and fills compound effects, and shared styles provide a variety of design alternatives.
A powerful text engine featuring handcrafted text, web fonts, text on a path, and varying text styles
An export feature for exporting high-grade SVGs, PDFs, and Images via multiple assets and slices
FontForge is a free, open-source font editing tool for graphic designers.
FontForge, which was created by George Williams in the C computer language, uses free-type rendering to create fonts.
Its wide range of font collections is great for developing smooth, customized open-type, true-type, and postscript font designs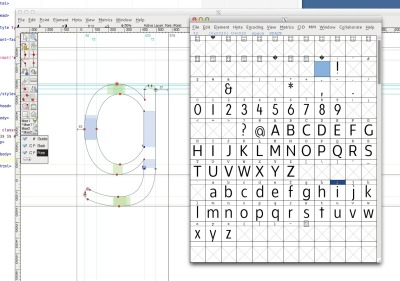 It creates stunning illustrations and graphics quickly and intuitively.
There is no necessity for Internet access.
Illustrator creates a wide range of pictures, from sketches to logos to full-fledged photographs. Digital artists love the ease in altering the layers and artboards in this vector graphic editing tool.

There are raster graphics editing programs, then there's Photoshop. It's the industry standard for manipulating digital photos and photorealistic computer art.
Photoshop offers:
2D image manipulation
3D image manipulation
Compositing
Video editing
Image analysis
Clip Studio is:
A less expensive alternative to Adobe Creative Suite—ideal for graphic professionals on a limited budget.
Available on both Mac and PC.
A free 6-month trial is available on the iPad.
Allows designers to sketch straight on the screen with the Apple Pencil, producing stunning effects.
Saves work as.psd or.pdf files, which are fully compatible with Adobe. Keeps track of the entire drawing process.
Allows designers to draw on multiple layers and makes post-production editing easier.
Layers
Brushes
Adjustments
Image Retouching
Filters
Object Transform
Photopea is a free and powerful image editor that can handle both raster and vector graphics. It can be used for both easy and sophisticated activities, such as developing web pages, making graphics, and processing photographs, along with many other things.
Photopea now supports the sRGB color system (the most used color scheme for the web) and an 8-bit color depth.
Canva is a free online graphic design tool offering a drag-and-drop interface that provides access to hundreds of design layouts for creating presentations, posters, flyers, invitations, social media graphics, and more. Users can add over a million photographs, illustrations, graphics, fonts, and more to their creations from a stock library of over a million.
Users can add text, stickers, borders, frames, and more to their images using Canvas's preset picture filters and advanced photo editing features. The drag-and-drop interface allows users to submit their own photographs, vectors, and graphics.

Canva offers the following features
Social Media Graphics
Drag and Drop Editor
Library of Fonts
Custom templates
Photo Editing
Layouts for every occasion
Adobe spark post is aimed at letting you create professional graphics in minutes. Adobe Spark is a new set of app that allows web and mobile users to create and share visual content like social media posts, graphics, web stories, and animated films. Adobe has provided a free, mobile-friendly alternative to Adobe's advanced editing and production applications.
The robust web photo editor also works flawlessly on mobile devices, allowing you to enter into editing mode anytime you choose.
Features of Pixlr
Effects
Color Replace.
Layers.
Brushes.
Adjustments.
Image Retouching.
Filters.
Object Transform
Users can use this application to shoot and edit photos, draw with layers, and share their artworks with the PicsArt community as well as other social media sites such as Facebook and Instagram.
Fotor Photo Editor is a free online designer and editor that can help you with all of your photography and image-making needs! Create a photo collage, retouch a portrait, card, or design graphics using Fotor's free online photo editor, which includes filters, frames, text, stickers, and effects.

Fotor is free and its creators really make you to buy Fotor Pro, which removes the ads and adds some new features including more editing and full HDR support for photos with a lot of drama. But the free version is very feature-rich in its own way.

Hope you will implement these tool for creating the best graphic for your website.
Spread the word! ?
Check Out: 50+ ESSENTIAL KEYBOARD SHORTCUTS FOR WINDOWS [USE NOW]